TOP TIPS TO LEARN A NEW MAH JONGG CARD... FAST!!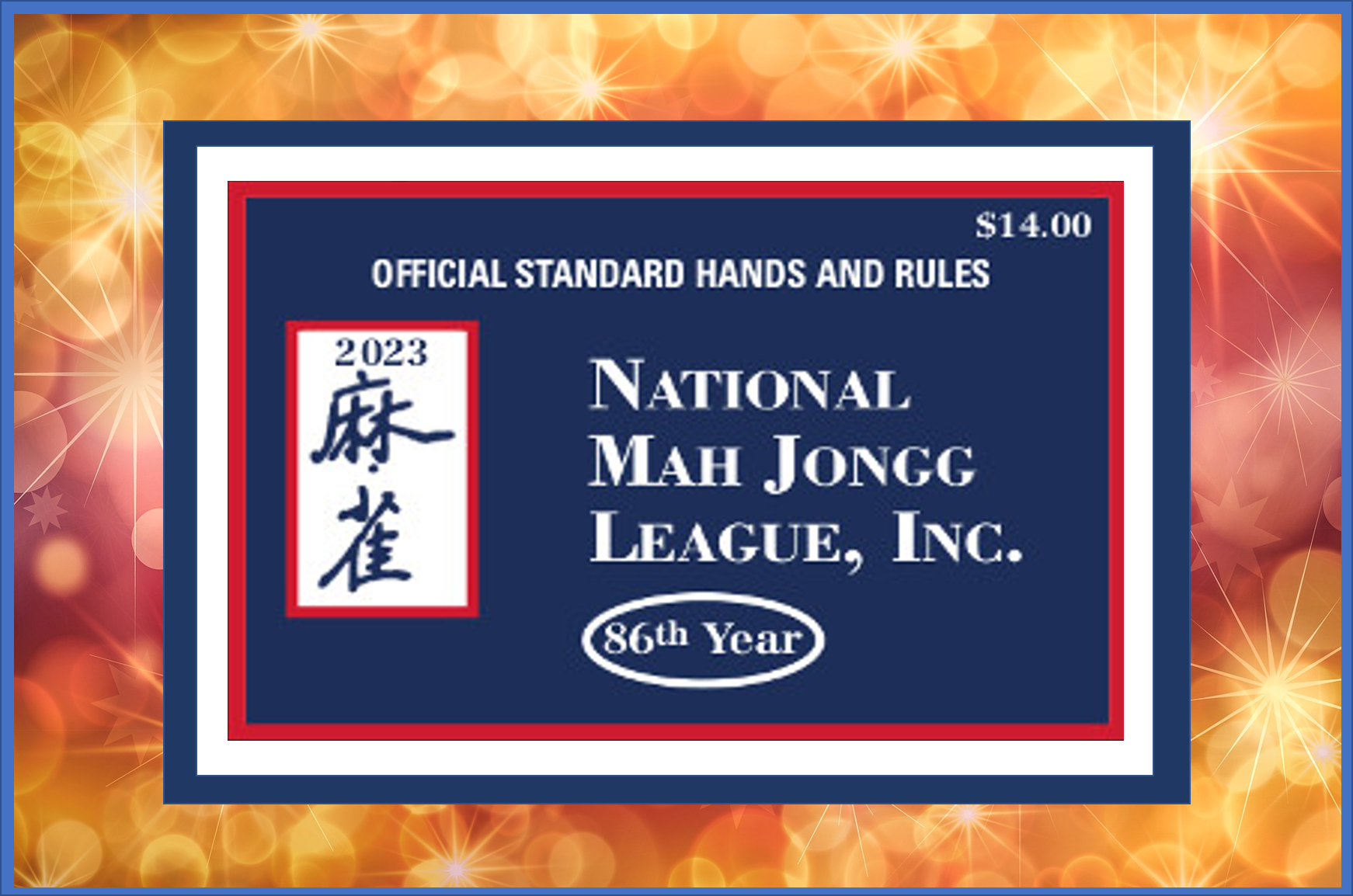 By now, most players will have received their 2023 National Mah Jongg League card. So, we thought we'd share our top tips for getting up-to-speed with the new hands… and making it quick and fun to boot! If you work your way through the list below, you'll be playing like a pro in no time!
MAKE EACH HAND ON THE CARD
Reading the hands over and over is not going to cut it when it comes to committing them to memory; it's best to actually put tiles together and make each individual hand. There are two ways to do this:

You can use a physical set and work your way through the card making the hands
Use the "Make a Hand" exercise in the I Love Mahj Exercise Room.This will certainly save lots of time and you can sneak some practice in on your phone or tablet whenever you get the opportunity!




PRACTICE IDENTIFYING HANDS BASED ON EXPOSURES
This helps reinforce the hand patterns in memory, as well as help with defensive play.

If using a physical set, place 1 or 2 random exposures in front of you, and challenge yourself to identify ALL the hands they match. Do this without looking at the card, then check your work
You could also use the "What Hand is That?" exercise in the I Love Mahj Exercise Room. This makes the process a lot easier and even validates your answers




IDENTIFY HANDS BASED ON PARTIAL TILES
This will help to speed up your identification of potential hands in the Charleston and help you to continue committing the hands to memory.

With physical tiles, it is best to work through this exercise with a partner. Your friend can make a hand a remove a few tiles for you to figure out which hand it is
A more efficient way to do this (especially on your own) is to use the "Mahjle" exercise on I Love Mahj to build your identification skills. It even keeps track of your attempts and indicates incorrect choices




PRACTICE MAKING CHARLESTON DECISIONS
Now that you have a good grasp of the hands, it's time to practice the Charleston.

With a physical set, deal yourself 14 tiles and run through a mock Charleston, passing 3 tiles out and getting 3 tiles in on each pass. Time yourself and keep track of how many tiles you have towards Mah Jongg at the end. Repeat with the same initial tiles to see if you can improve both in speed and number of tiles toward Mah Jongg
You could also use the "Charleston Practice" exercise in the I Love Mahj Exercise Room, which makes this so much easier!




PLAY GAMES
Now it's time to put everything into practice and play games all the way through to the end.

Play with your group and have fun!
If you'd like the assistance of a helping hand along the way, use the "Practice Mode" under "Just-for-Fun" games on I Love Mahj. As you play, you will be offered hand suggestions, which will assist you in identifying the best hand options for the tiles you have. Often you'll discover hand options that you may never have thought of!
---
So, just like exam season, this is the time to study! Don't worry, it won't take long, or be too painful, especially if you use all the great tools on ilovemahj.com.

Putting in a little effort at this early stage will pay dividends quickly. Plus, the game will be so much more enjoyable, as you'll be able to easily change direction and play defensively, once you have a good grip on the hand options available to you. The added bonus is that your weekly Mah Jongg group will have absolutely no idea how you're winning so often!! We'll keep the secret of your success just between us 😉

So, head on over to the Exercise Room on I Love Mahj, and get started.

Mahj on, everyone!