Online Game
Play online with bots or live players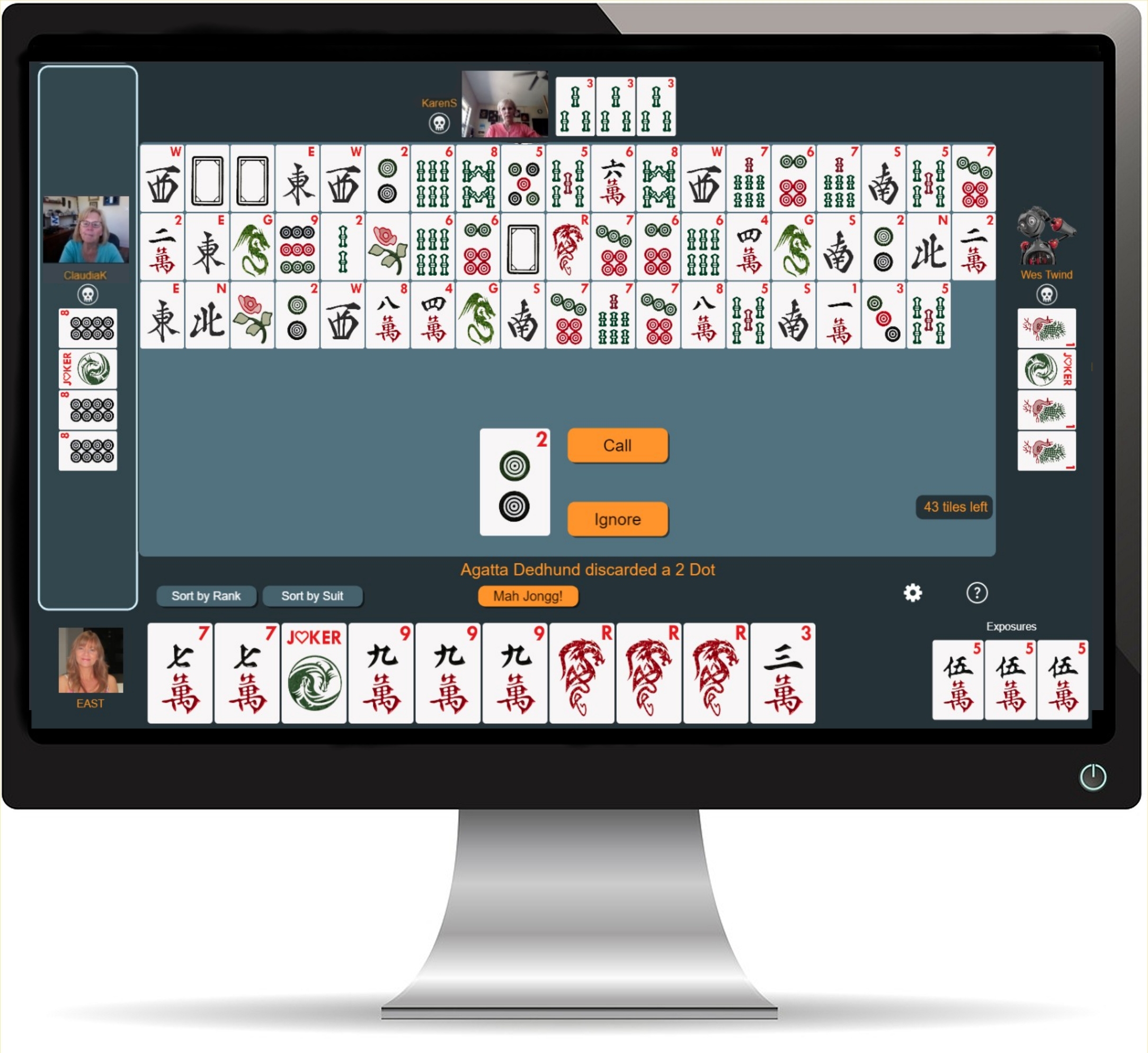 Plays just like an in-person experience!
Challenge yourself against our intelligent bots - three levels available
Video call built in - feels like you're playing live with your friends (no Zoom needed)
Build your Mah Jongg community - create or join groups and play regularly scheduled games
Improve your game - hone your skills with our practice mode and Exercise Room
Dead hands - ability to call players' and bots' hands dead (computer verified)
Track your progress with our game statistics, including:

Wins, losses and wall games
Average game duration
Average think time (Charleston and game)
Points gained/lost
Rating history
Summary of hands completed for each year's card

Clean, modern, intuitive design
2-week Free Trial. Then just $6/month or $60/year.
In-Person Game Organizer
Automate the planning of large in-person groups, so you can focus on playing!
Manage player list
Create community game sessions (ad-hoc or recurring)
Sign up to host, or have a regular game location (restaurant, rec center, etc)
Invitations automatically sent
RSVPs tracked and host notified
Wait list automatically managed if session has reached its player limit
Specify items needed (# of tables, chairs, sets); these will be requested from players and tracked
Automatically assign players to tables
Invite others to join group
Email members of your group anytime
Let people find and join your group or mark it as private to hide it
Track your in-person game results online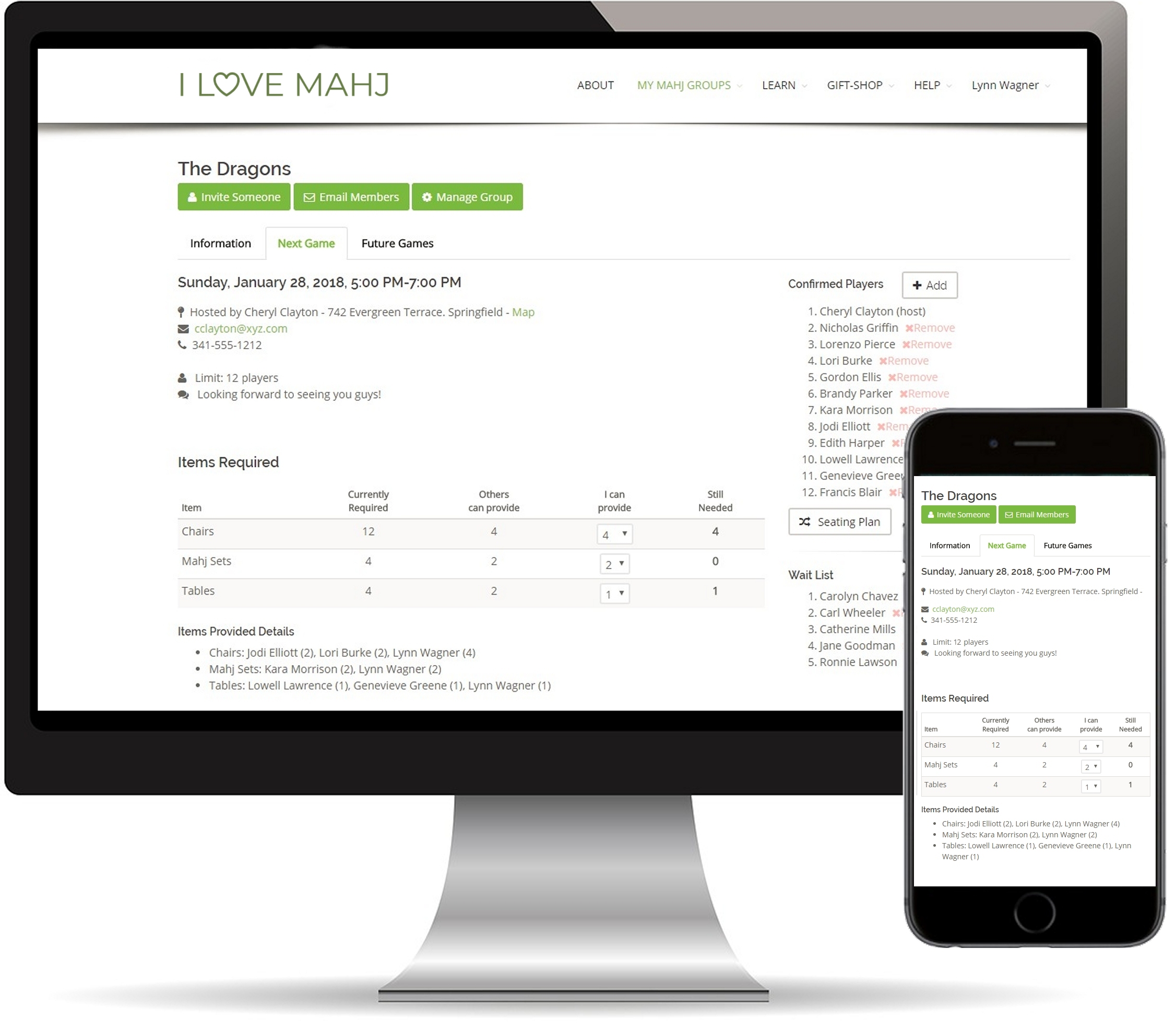 Our Pricing
Simple. Affordable.
$6/Month or $60/Year
Join unlimited number of groups
Unlimited online games
Unlimited in-person games
Access to all features
2-week Free Trial
Cancel anytime
Start Free Trial